Test Your Godot 4 Web Build Locally
I was playing with Godot 4 today (for no particular reason), and wanted to test a web export locally, but encountered a cryptic error related to HTTP headers. It turns out I had missed an important callout in the official docs.
Getting the templates
As explained in the Godot documentation page Exporting projects, the first thing you'll need to do is install export templates for your version of Godot (4.1.1.stable in my case). If you click on Editor > Manage Export Templates… you'll see the screen below. Click on Download and Install to start the installation process.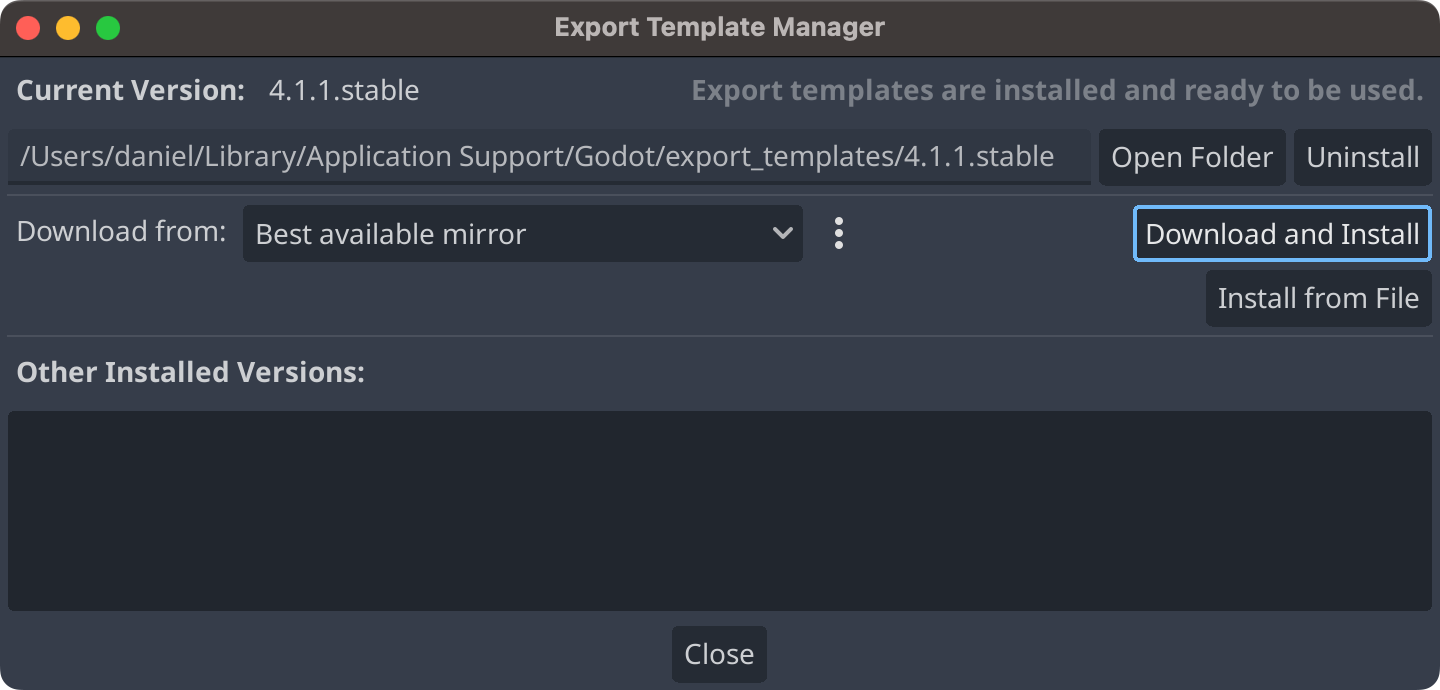 Web export
Once that's done, you should be able to click on Project > Export…, and add the Web preset.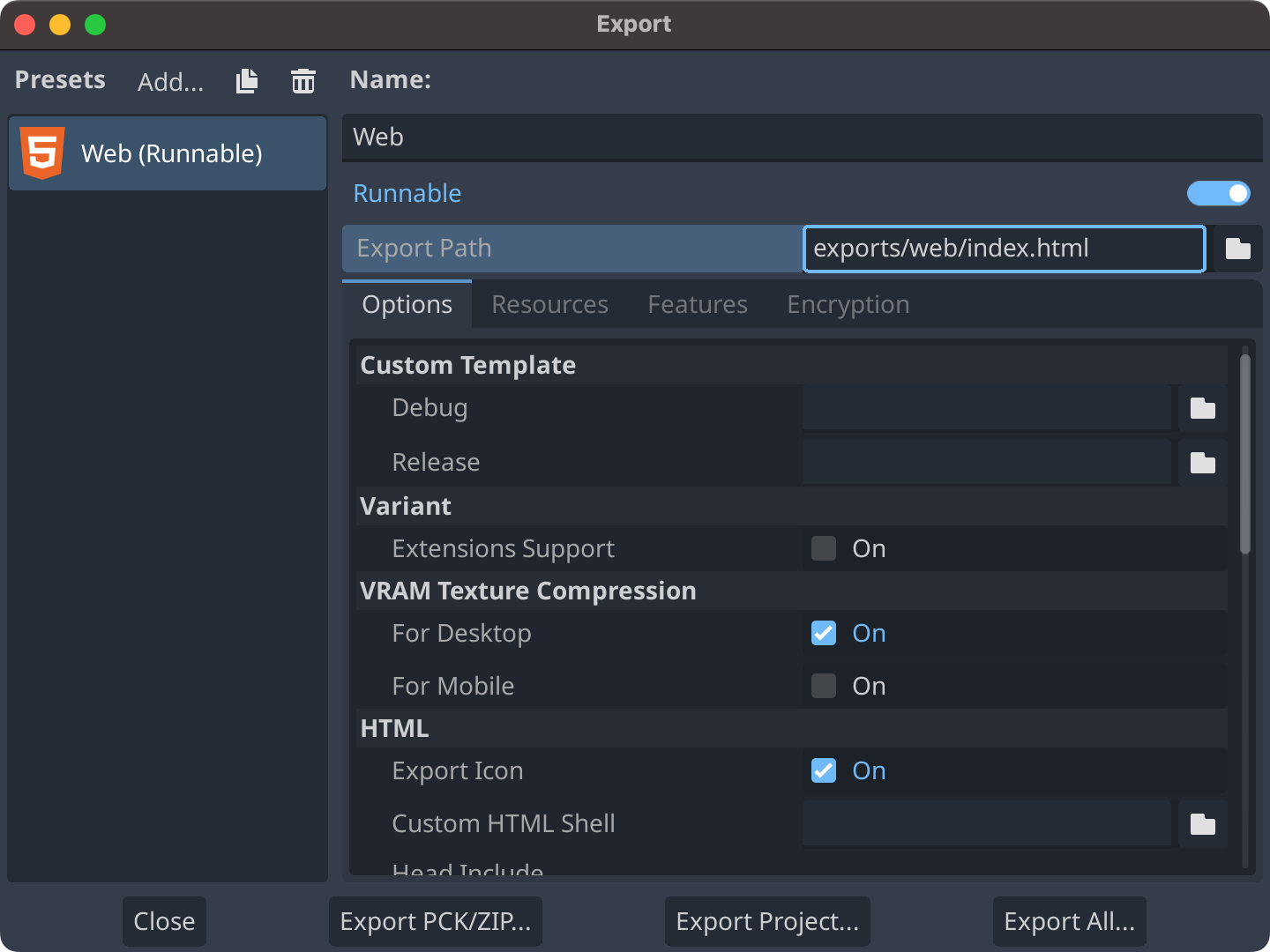 Now click on Export Project…, and select a location for the HTML file and all other assets generated for your project. When Godot finishes exporting, you'll have something like this:
exports/web/
├── [ 12K]  index.apple-touch-icon.png
├── [7.0K]  index.audio.worklet.js
├── [6.4K]  index.html
├── [5.5K]  index.icon.png
├── [437K]  index.js
├── [ 24K]  index.pck
├── [ 21K]  index.png
├── [ 28M]  index.wasm
└── [6.5K]  index.worker.js

A wild error appears!
Try opening the HTML file in your browser, and you'll see the following error: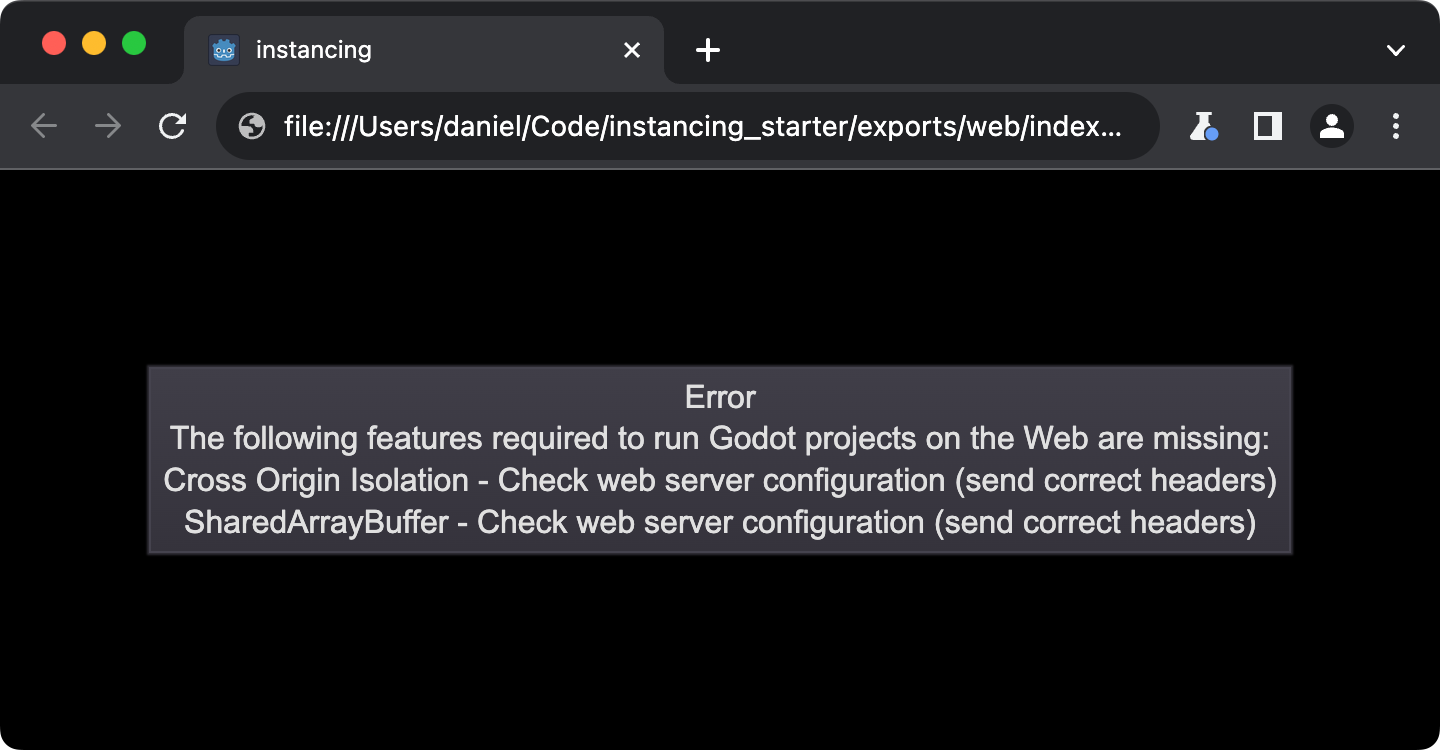 What gives!? Well, the Godot documentation page Exporting for the Web does mention that web exports require support for SharedArrayBuffer. It turns out that SharedArrayBuffer has special security requirements, in that the browser will only let you use that API if your document is cross-origin isolated. This means that your HTML file needs to be served with these two HTTP headers:
Cross-Origin-Opener-Policy set to same-origin
Cross-Origin-Embedder-Policy set to require-corp or credentialless
When you opened the HTML file in your browser, it had no HTTP headers, so it wasn't cross-origin isolated, and Godot couldn't instantiate SharedArrayBuffer!
Pro tip
You can check whether a document is cross-origin isolated by looking at the value of window.crossOriginIsolated in the browser console.
Serving the HTML file properly
Ok, so how do you fix this? There's a section in the Godot docs, Serving the files, that mentions a file serve.py in the official repo that actually does what you need. Download it to your export folder, and run it:
cd

 <project>/exports/web


curl -O https://raw.githubusercontent.com/godotengine/godot/4.1.1-stable/platform/web/serve.py


python3 serve.py --root .

It will start a server at http://localhost:8060, and open that URL with your default browser. Great success!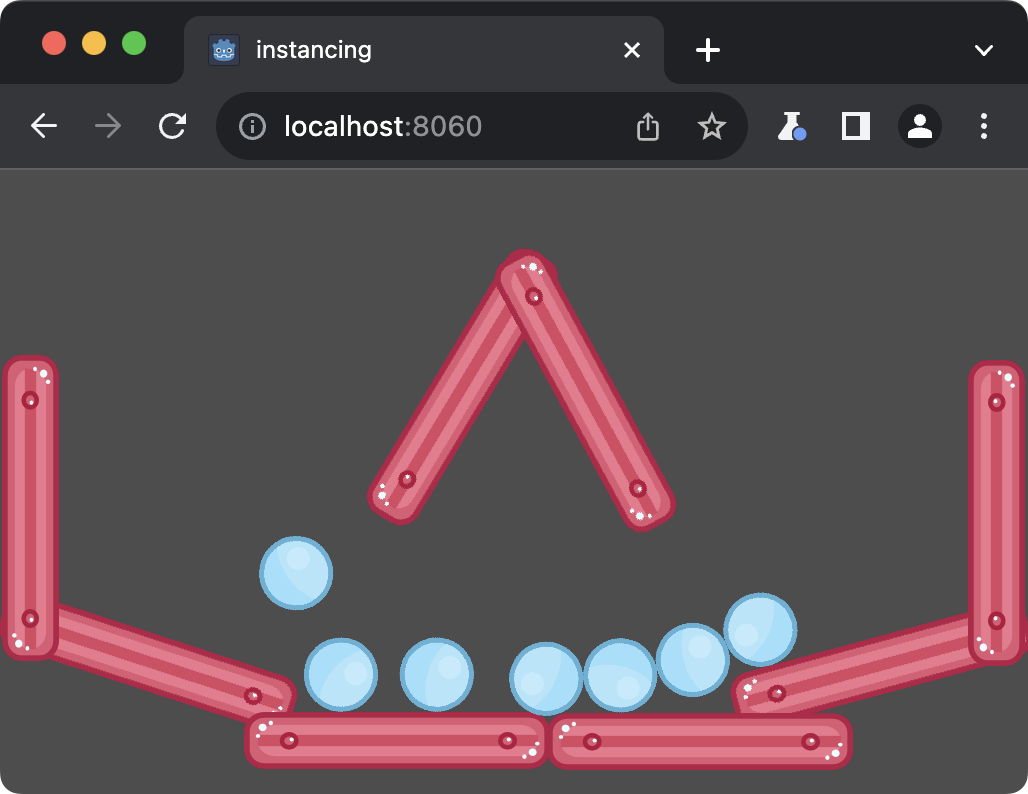 Update 2023-09-14 — Project may take a long time to load with Chrome on macOS
If you're testing with Chrome on macOS, you'll notice that the project takes forever to load. At the time of writing, Chrome on macOS by default uses a version of ANGLE that runs on top of OpenGL drivers, and is really slow at compiling shaders. You can double-check by opening chrome://gpu in a tab:
GL_RENDERER: ANGLE (Apple, Apple M1 Max, OpenGL 4.1 Metal - 83.1)

If you want to switch over to ANGLE running on top of Metal for testing, you can start Chrome with these flags:
/Applications/Google\ Chrome.app/Contents/MacOS/Google\ Chrome --use-cmd-decoder=passthrough --use-angle=metal --user-data-dir=/tmp/chrome

Check chrome://gpu there, and you'll see the difference:
GL_RENDERER: ANGLE (Apple, ANGLE Metal Renderer: Apple M1 Max, Version 13.4.1 (c) (Build 22F770820d))

You can read more at godotengine/godot#70691.